of the PACCARD Bell Museum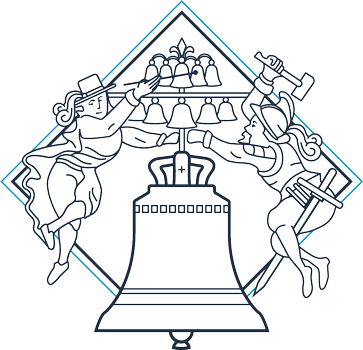 Amazing visit during which you discover a fascinating world you have no idea about. Our tour guide was a passionate young lady and one of the bell founder joined her during our tour to explain how much he loved his job. Visit of the foundry could have been perfect if we could have attended a bell casting but unfortunately some of the workers were on holidays…will be for next time. We could watch 2 documentary movies dealing with the making of exceptional bells…impressive and fascinating. Before leaving we were tempted to buy some souvenirs in the souvenirs shop, which we eventually did : two small bells and postcards. Don't hesitate, come and discover this unknown and exciting world of bells made in France!
Long live, PACCARD Museum!

Very detailed comprehensive tour during which you feel very close from the team, which is important. Trainees did their utmost so that we could spend a delightful moment.
Short concert with the "bell tree" was the cherry on the cake, not to speak of a savory teatime moment at the end of this beautiful afternoon.
Thanks to the whole team.

Awesome ! Bell casting is an amazing experience, with Anne's explanation not to speak of her beautiful voice. To do… And I'll do it again. Thanks a lot to the whole team !

It was so cool ! My favorite moment was the casting and also the video. I have enjoyed a lot this museum : it is my favorite museum amoug all. Il will tell my shoolmates.

You have to visit this museum. History of a family and workers. When emotion and passion for your job are strongly linked.



This museum is really fascinating. You learn many things about the history of bells and how they are made. Iconography as well as the exhibition of real bells with various sizes is extremely interesting. When you finish your tour I would recommend to take a savory break and have a tea or coffee with some pastries. Museum can be reached very easily. Don't miss it!

You cannot but admire when seven generations have dedicated their life for their creations to be known worldwide. At the end of the tour you enjoy a wonderful musical moment with unique original musical sculptures. I definitely recommend you to visit this place.

Very interesting tour. Go during the week-end; you can visit the museum and the foundry, and on Thursday you can see casting of bells in the foundry. Plan 2 hours.

A multi-centuries old know-how kindly and passionately explained by those perpetuating the tradition. You have to come and visit.



Very nice museum. Book a tour on a Thursday so that you can watch a bell casting and attend a mini concert performed by Anne PaccarD accompanied by bell sounds.

A breathtaking experience

Great moment to be put on your to do list !

We couldn't visit but were warmly welcomed by the team at the shop. We appreciated. Don't hesitate…

Very nice tearoom for a quiet and tasteful moment. Interesting museum if you want to know everything about bell making. Thursday visit includes a demonstration of bell casting.

Exciting visit with passionate tour guides very attentive towards visitors.
Grace filled moment listening to Anne Paccard singing songs with the accompaniment of an Ars Sonora, a Paccard creation. Paccard family knows exactly how to share their passion for their perfectly well executed work.

A wonderful tour guide explaining very interesting things during the foundry visit.
Warm welcome with a beautiful surprise concert performed by Anne Paccard. Very explicit documentary movies.
Well done. I do recommend.