Discover the magical world of molten metal and be prepared to be surprised. PACCARD Museum and Foundry are located in Annecy (French Alps).
Their name is definitely associated to the name of the city worldwide. More than 120000 bells have been made in the PACCARD Bell Foundry since 1796.
Among them are the "Savoyarde" of the Sacred Heart Basilica at Montmartre in Paris, (18835 kgs), the World Peace Bell ordered by an American billionaire in 2000 (33 tons), to name but a tiny few. You will learn everything about bells at the museum.
It is open to visitors all year on a daily basis, except on Sunday and bank holiday morning, Dec. 25th and Jan. 1st.
Good to know : If you come and visit the museum on Thursday you might be able to attend a bell casting !
Kindly bear in mind that for this visit number of persons is limited and booking has to be made by mail or calling at 04 50 52 47 11.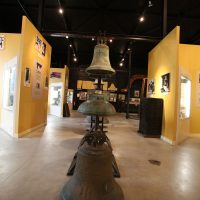 It will be for you a very unique opportunity to learn everything
about a handicraft which has been existing for more than 4000 years.
Although nobody knows how it really works, it is definitely part of our daily life.
Room 1 : History of the PACCARD Bell Foundry
Room 2 : Manufacturing technology (moulding, casting, tuning)
Room 3 : Baptism and inaugural ceremony
Room 4 : Peals and carillons
Room 5 : Mechanical watchmaking
Room 6 : Bourdons and famous bells
Room 7 : The largest swinging bell in the world
Video room 1: "A bell for Peace" (the making of the World Peace Bell, the largest swinging bell in the World)
Video room 2: "Du Savoir et du Feu" (Mastering the fire, the making of the largest swinging peal in the World)
Entrance fee : 8,50€
Period : Open all year
Attention : Thursday is exclusively dedicated to "Discovery Tour" including bell casting – Booking required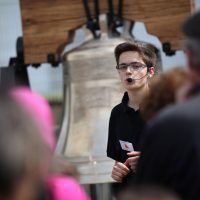 Workshops guided tours are offered by the museum,
during which you'll learn about the technical steps of bell founding:
a fascinating journey in the bell founders world.
Every year, more or less 300 bells
are casted at the PACCARD Bell Foundry
and sent all over the world (USA, Japan, Australia, Taïwan, Canada…)
For security reasons visits take place outside working hours.
A guide will show you around,
tell you about the various bell making technical steps
and possibly enable you to take a look
at the work going on at that moment.
Rate : extra charge 4,00€
Period : From April 15th to October 15th,
from Friday 2.30 am to Sunday 5.30 pm.
Three first weeks of August : EVERYDAY.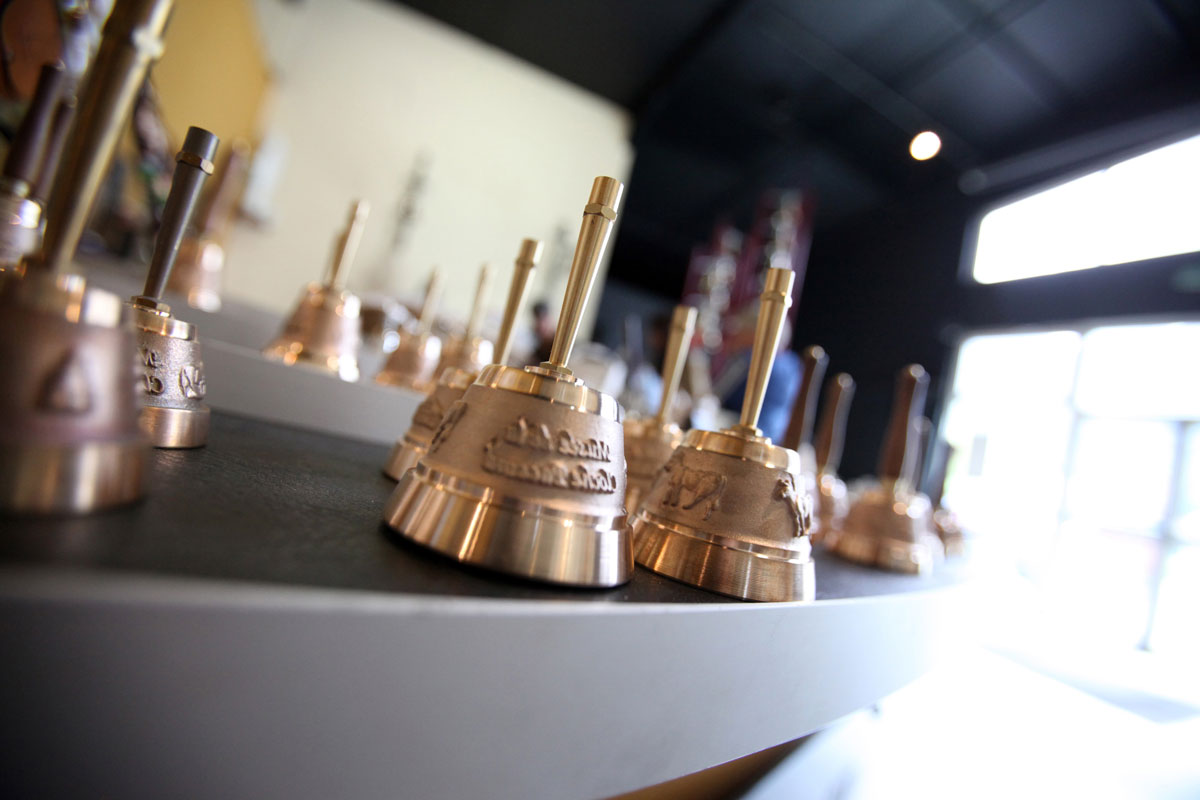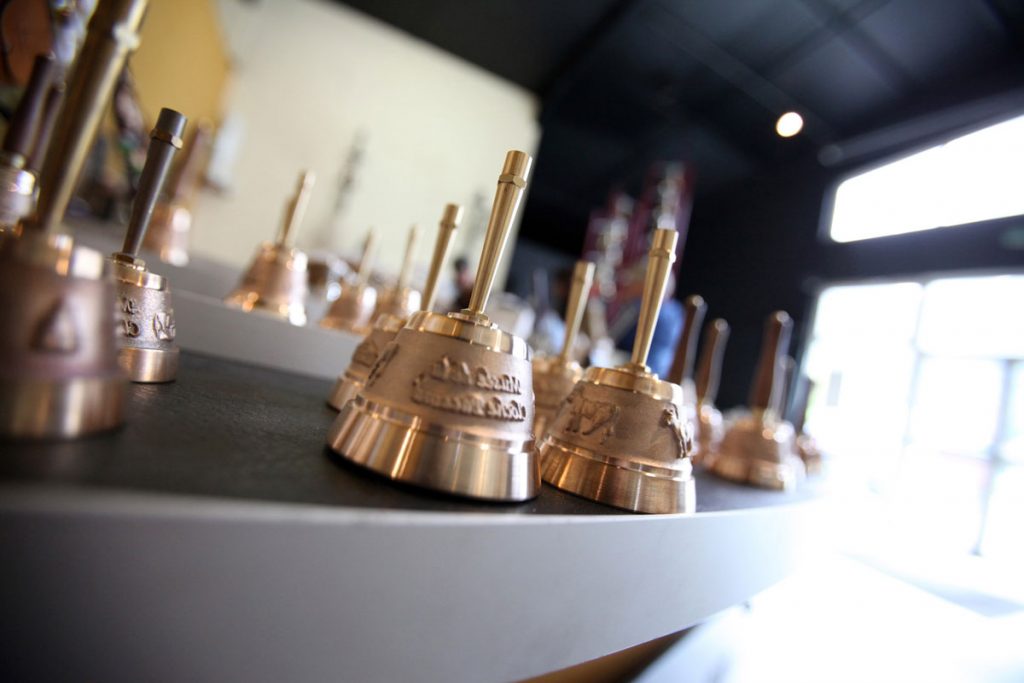 When entering the bell museum visitors can feel the thrilling and charming atmosphere of that place where bronze metal is celebrated. In the shop you will find a number of souvenirs for each and everryone :
House and door bells

Table bells, cattle and cow bells
PACCARD miniature bells

T-shirts, polo shirts, bags, purses
Books, CDs, DVDs
All kind of souvenirs linked to the campanology handicraft
NEW ! Au PACCARD gourmand, our café / Salon de thé welcomes you for a gourmet break…
You 'll be invited to watch three amazing and exciting documentary films during your visit :
• Du Savoir et du Feu (20 minutes) – French, English, German, Spanish and Italian
You'll learn everything about the founding of the world's biggest flying bells (1986)
• Une Cloche pour la Paix (26 minutes)
On the eve of the third millennium, an American billionaire chooses the PACCARD Bel Foundry to make the biggest bell in the World
• Les Filles de Bronze (28 minutes)
An abridged version of a documentary shot for the French television in 2017.
Discover the biggest bell achievement of the century.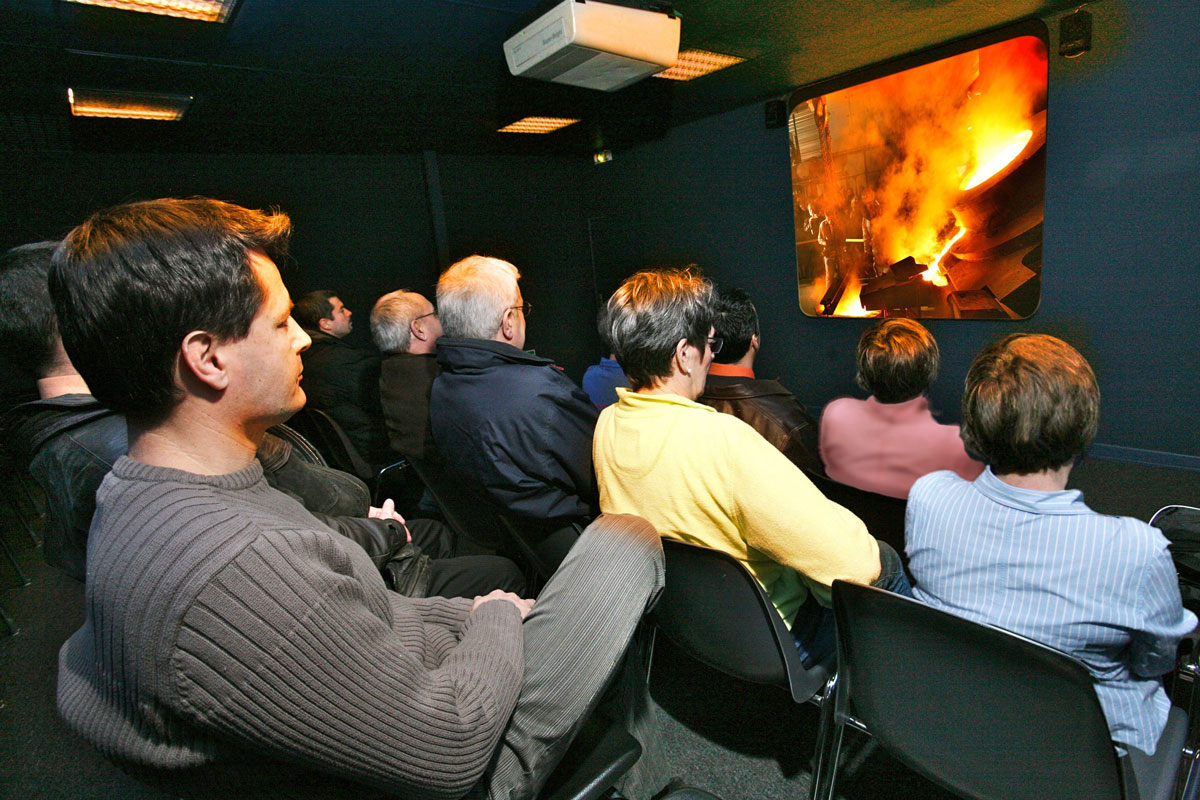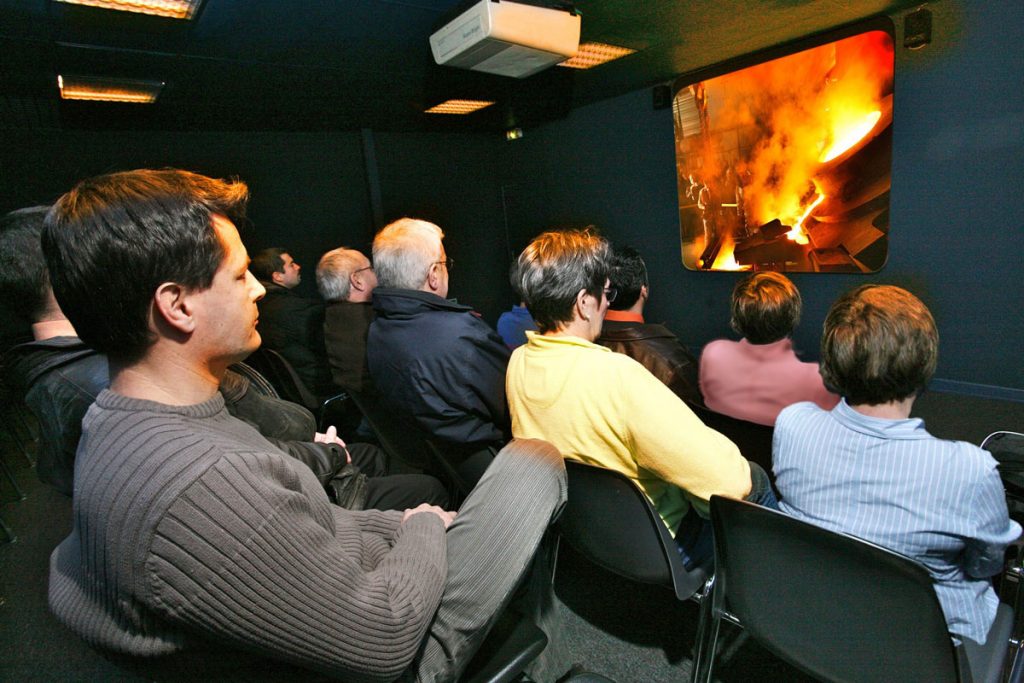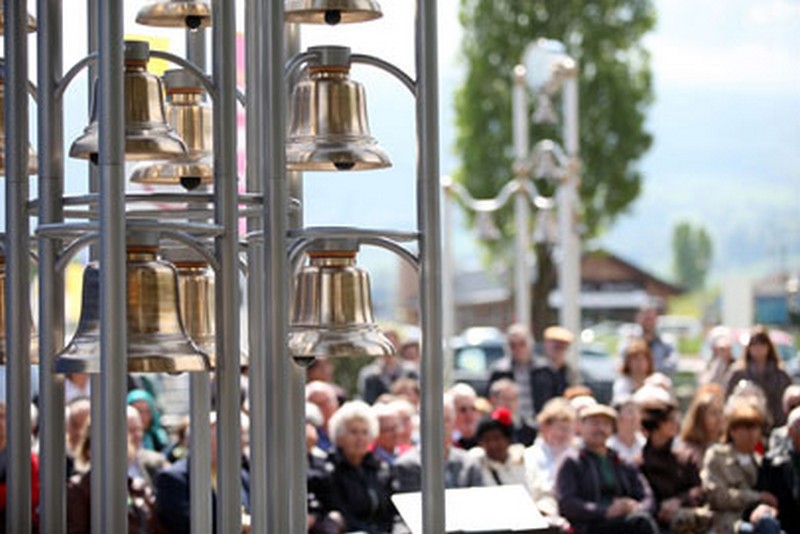 In the specific place dedicated to the artistic urban related concept Ars Sonora®, visitors can discover and enjoy the beautiful and exceptional musicality of the PACCARD bells, during musical shows organized all over the year with "Pygmalion", a 20 bells Arssonora®.
ARS SONORA® is a combination of :
Advanced technology
Exquisite musicality
Fascinating sculptural concept
One might attend a live concert (information and booking : 04 50 52 47 11)
Reduced rate concerns large families and students.
Adission is free for children under the age of 10 years.
PACCARD Bell Museum – Unguided Tour
Museum (unguided) and Workshop (guided)
Guided Tour of the Museum
Passeport PACCARD
(annual season ticket)